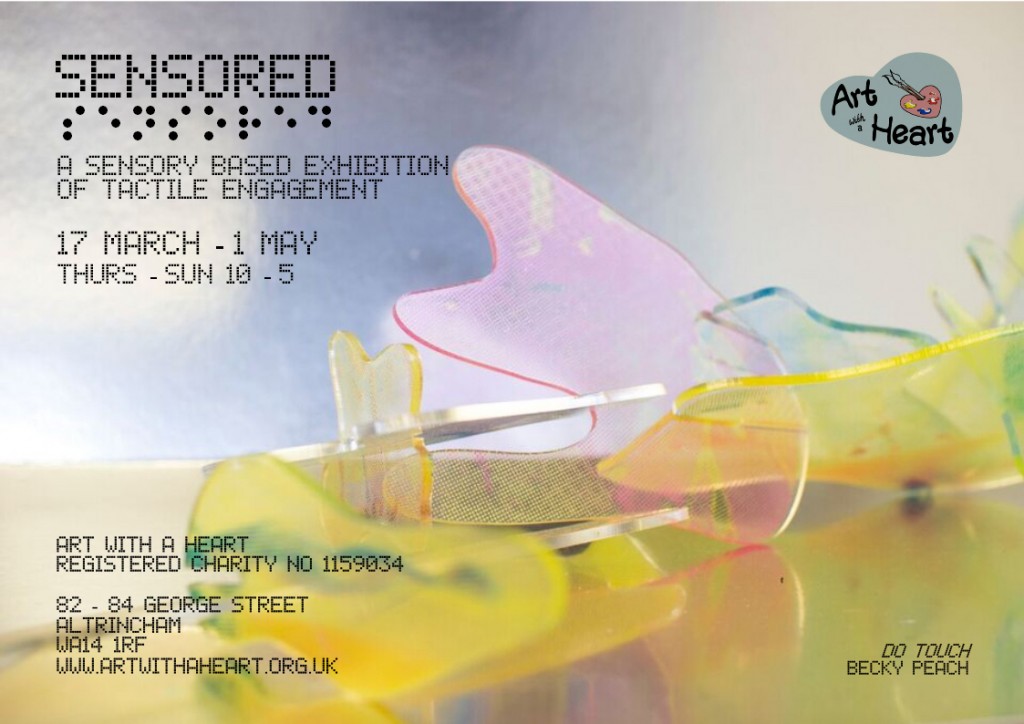 Art Beyond Sight   // Sensored
17th March-1st May
Art Exhibitions are usually a visual experience. But as humans we understand the world by combining what we receive from all five senses. For the first time in our history, Art with a Heart are hosting a sensory based exhibition that explores how the five senses can enhance and change the way we understand art.
Art Beyond Sight is looking at perception and taking art beyond just being a visual encounter. This part of the exhibition is looking at the concept of 'vision', the mystery of synaesthesia and the sensation of sound. This section addresses the senses purpose in optical perception whilst questioning the role of visual art in evoking the other senses in the viewer.
The second part Sensored, is a display of tactile engagement that playfully stimulate the senses of touch, taste and smell. Many of the artworks within this section will offer visitors the chance to explore the artwork through their sense of touch, something that is usually forbidden within the gallery. This 'hands-on' accessible part of the exhibition will inspire the local community to engage with the art in a tactile manner and heighten the visitor's sensory response.
The nature of this exhibition will show how the senses can influence our appreciation of contemporary art, allowing the visitors to be captivated through a sensory and shared experience.
Curated by Rebecca Wild
Artists
Abigail Fletcher, Alexander Mbuyisha Maphalala, Amanda Cox, Anna Marie Amto, Becky Peach, Danielle Chapman, Michael Walls, Pamela Holstein, Penny Alexander, Tracy Ryan,  Yan Zhou and Ysabel Collyer.