Current Exhibition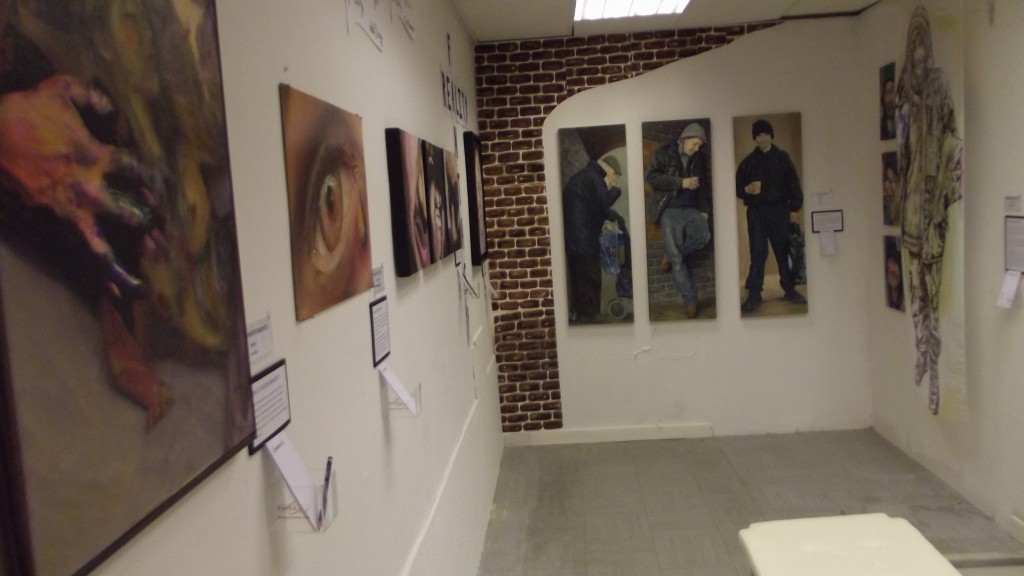 Fantasy/Reality
In today's world, are we conscious of Reality, the highs and lows, the true grit of day-to-day life? Do we see everything? Or are we dreamers suspended in fantasy, hiding from our fears. Perhaps we need Fantasy to survive Reality.
The exhibition displays various images, some expressing figures and faces we're familiar with, when we look at our surroundings. Those that appear distorted and fragmented play on our visual senses. Entering the fantasy, we're in a place we sometimes visit for our own pleasure, need or purpose.
Do we choose to only see what we want or can our imagination take over?
"When we do Fantasy, we must not lose sight of Reality" – Walt Disney
Curated by Jackie Cox
About
Art with a Heart has a large permanent collection of artwork that has been donated over the past few years. This collection is growing fast, with a wide range of artists from all across the globe donating their work to our charity.
Since we have such a variety of work, we have generated a 'Permanent Collection' exhibition space in which to showcase a large portion of the donations we have received. This can now be viewed at Art with a Heart, 82-84 George Street, Altrincham during our opening hours of Thurs-Sun 10am-5pm.
Please be aware that there are three steps into the studio area which may be inaccessible to members of the public who are disabled. To counter this problem, we have created a small virtual tour of the exhibition space in the video below.
If you would like to donate to our permanent collection and see your work on display, then please email bex@artwithaheart.org.uk or call into the Art Centre.