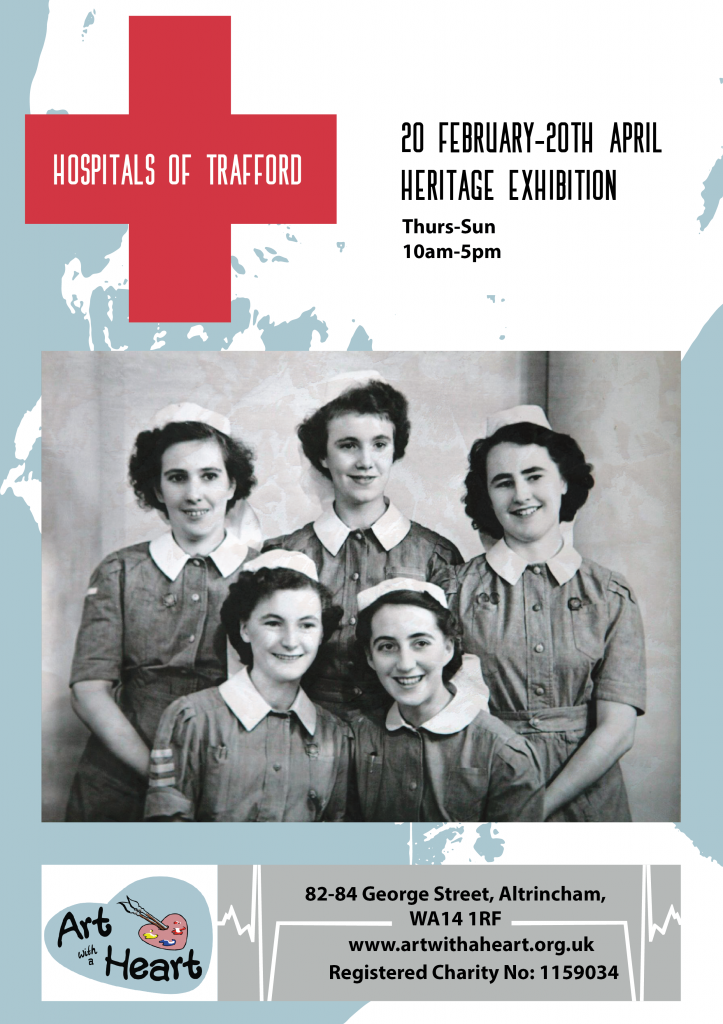 Heritage exhibition showcasing the various hospitals of the local area over the past 100 years. The display covers:
Altrincham General
Altrincham Isolation Hospital
St Anne's Home
Denzell Lodge Hospital.
And we also have some information on a selection of Auxiliary Hospitals that appeared during 1914 including:
Pickering Lodge, Timperley
Hale Red Cross, Hale
Linden Lea, Brooklands
John Leigh Memorial Hospital, Sale
The exhibition will be expanding throughout it's duration with the inclusion of Trafford General Hospital towards Mid-March.
The exhibition also includes some of the stories those who worked or were a patient at particular hospitals. If you have a story you would like to share please come along during our opening hours of Thurs-Sun 10am-5pm and talk to one of our friendly volunteers.
We are also seeking additional objects, artefacts and picture of the hospitals we have features and any information on ones we may have missed. If you have anything you could contribute please visit the centre or email bex@artwithaheart.org.uk.
In addition to the displays you can see the 1876 maps of the local area, a selection of archaeological objects from S.T.A.G from 1400 up to 1900s and we also have some local memorabilia relating to two industries from Broadheath (Luke and Spencer and Churchills).