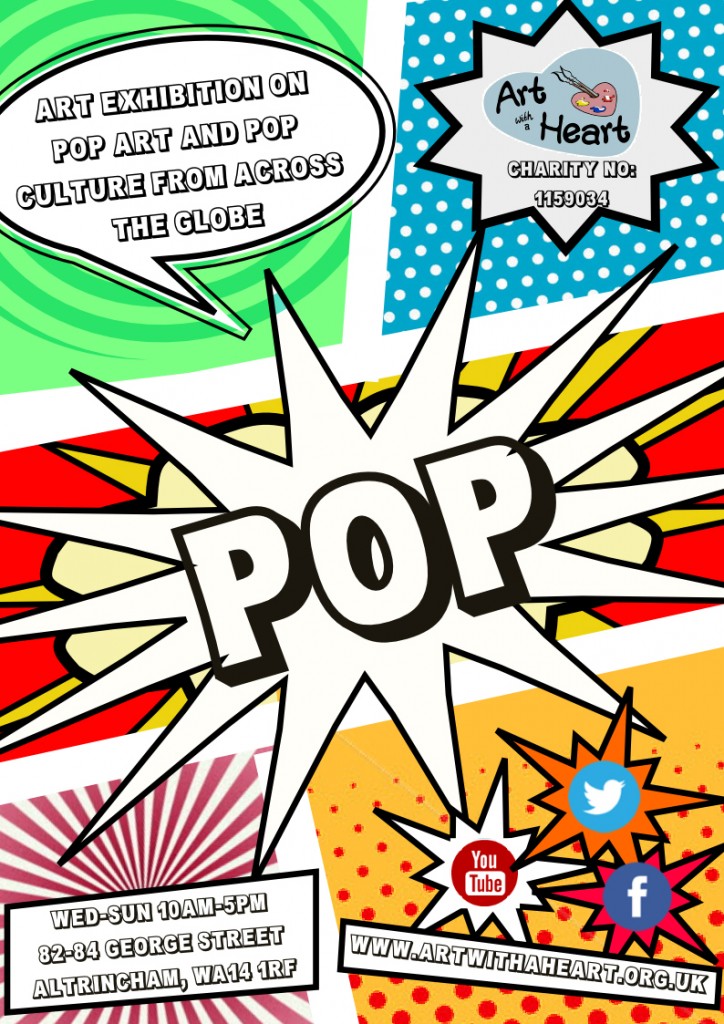 6th May-28th June
POP is an colourful exhibition of modern day mainstream iconography. From the pop art of the 1950s to modern day pop-culture from around the globe.
'Pop culture' has been heavily used as a theme within art since the British Pop Art movement of the 1950s. Back then the focus was primarily on advertisement, news and popular culture of the time, creating an intense dialogue between art and design. In modern day terms it relates to the mainstream media and varies between cultures. It challenges the traditions of fine art by approaching art from a heavily graphic and design based perspective, using elements from comics, advertising and mundane cultural objects usually with a hint of irony.
This exhibition presents a collection of ideas and artworks that permeate the everyday lives of the public, upholding the rebellious yet playful nature of Pop Art. There is also an educational and interactive display on the history of Pop art to Popular culture and activities for all ages.
Featuring the work of Agnieszka Matyjaszek, John Hoyles, Lizzy Hannan, Naomi Hutchinson,  Natalka Melynk, Sharon Robertson and Steve Marsden.