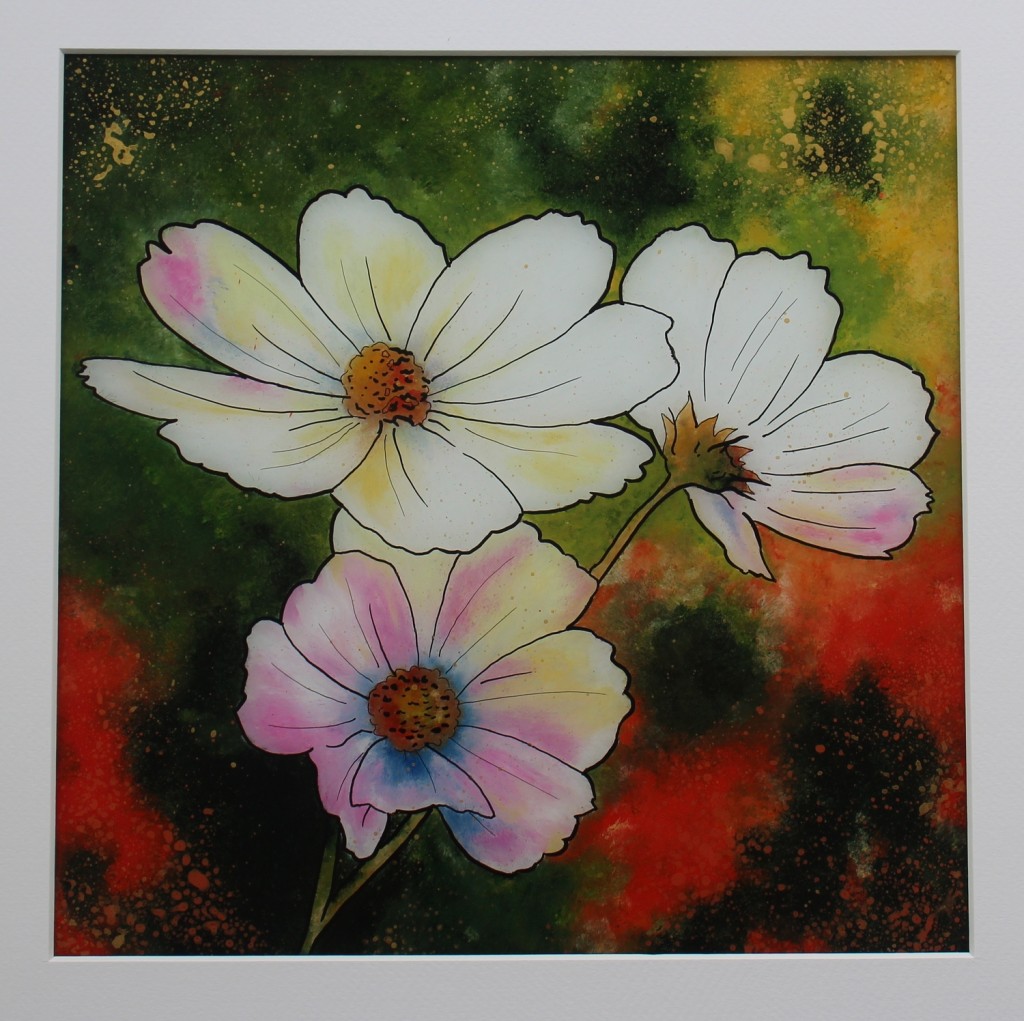 I prefer to base my process of creating a painting on the idea of 'surprise' which represents to me a positive and pleasant emotion. Reverse oil painting is a surprise for the artist itself: There is sometimes a difference between expectation and final result, opposite to conventional painting the application of paint is done to glass on its back side, reversed and the finished work is intended to be viewed through the front. When I am working I like to turn the glass only when I feel it is almost finished.
I consider myself to be a self taught artist, I studied psychology originally before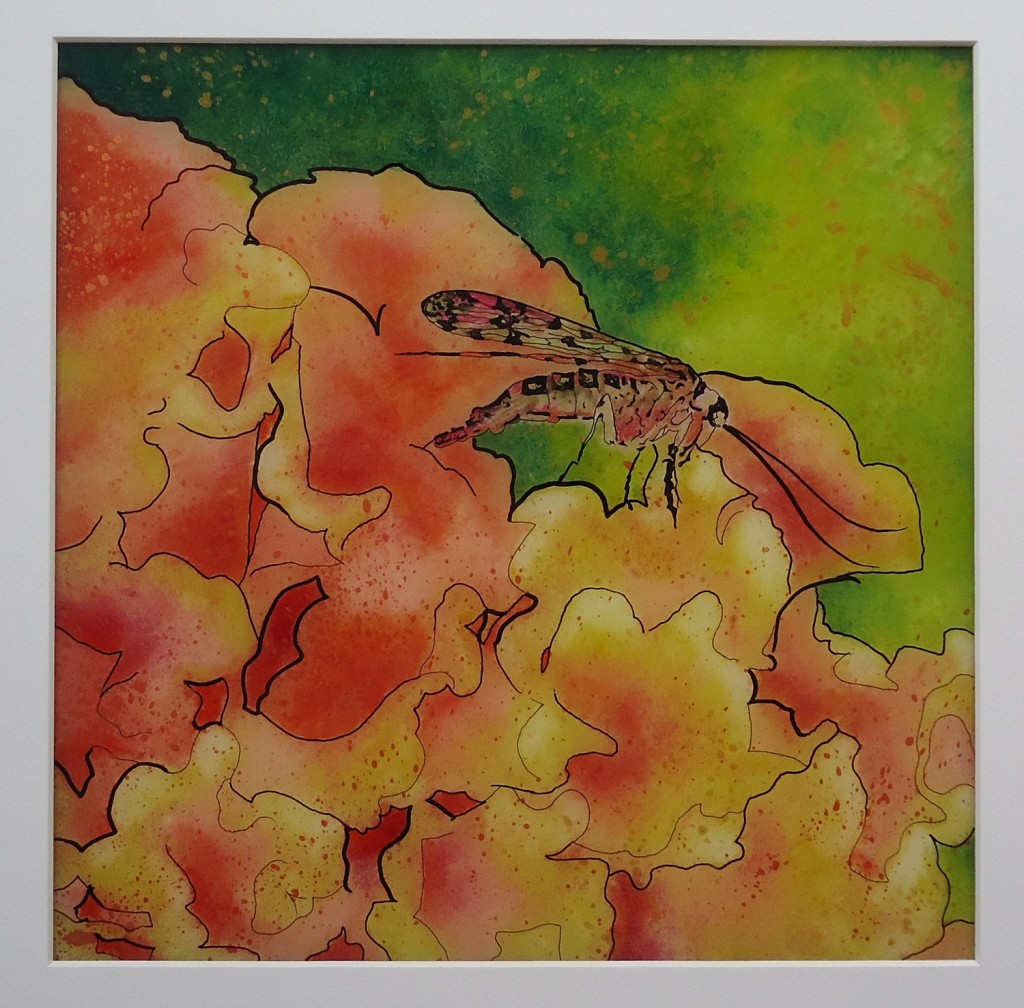 moving onto Arts and Crafts. I developed my reverse painting technique in order to express myself, and to show nature around me as I see it. My work has something old and something new; I am using oil colours as a main medium combined with ink, and the traditional gold and copper also appear as drops, blobs or lines to give points to the transparent glass. Painting for me represents freedom and I see the glass I use as windows; windows let the sunshine come inside and through them we see the world around us. We all need sunshine and colours in our everyday life and struggle. Through my window I try to see the amazing nature, colours and beauty, landscapes, flowers, forests, images specific to my country through a piece of glass.