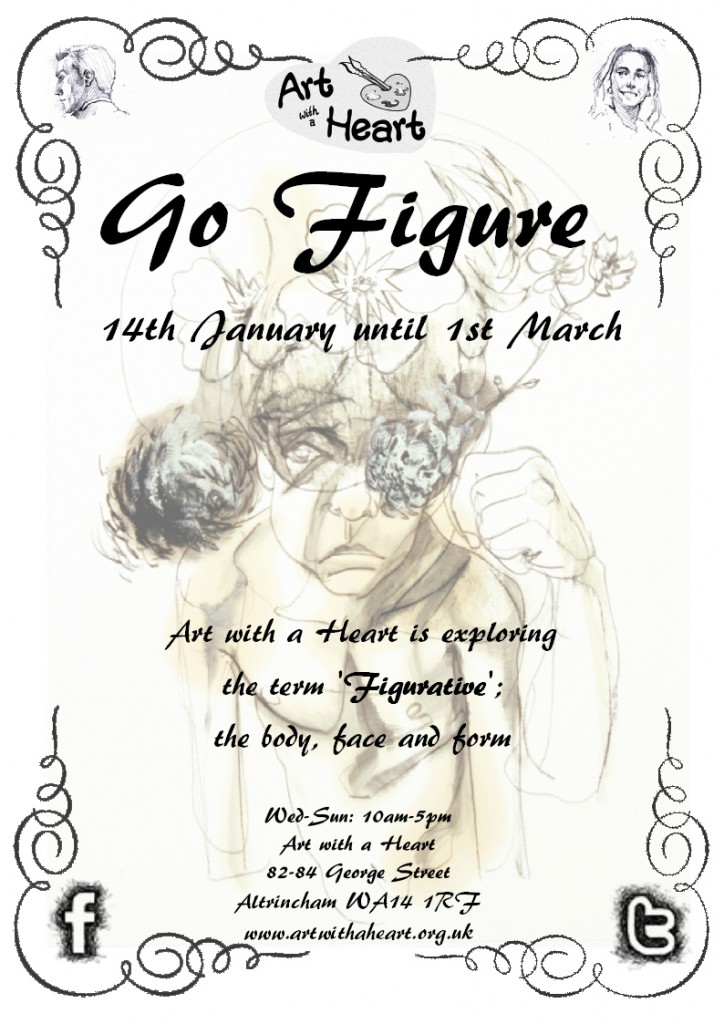 14th January-1st March 2015
Art with a Heart is exploring two fundamentals within Art: the medium of drawing and the subject of the Human form; a medium essential to any artist and a theme that dominates both historical and contemporary art.
Go Figure
Gallery Two Theme: Figurative Medium: Any
The human figure has been a central focus in artistic cultures throughout history. Go Figure explores the changing face of portraiture and interpretations of figurative work. It embraces and celebrates the human form.
Artists
Anna Tea, Alex McIntyre, Agnieszka Matyjaszek, Daniel Devlin, Elisenda Vila, Jane Fairhurst, Jane Sproston, Jennifer Murray, Jill Gibson, John Merrill, Justyna Adamczyk, Michelle Topping, Nara Walker, Peter Gaskin, Riccardo Fabiani, Sharon Robertson, Steve Marsden and Wendy Wallwork