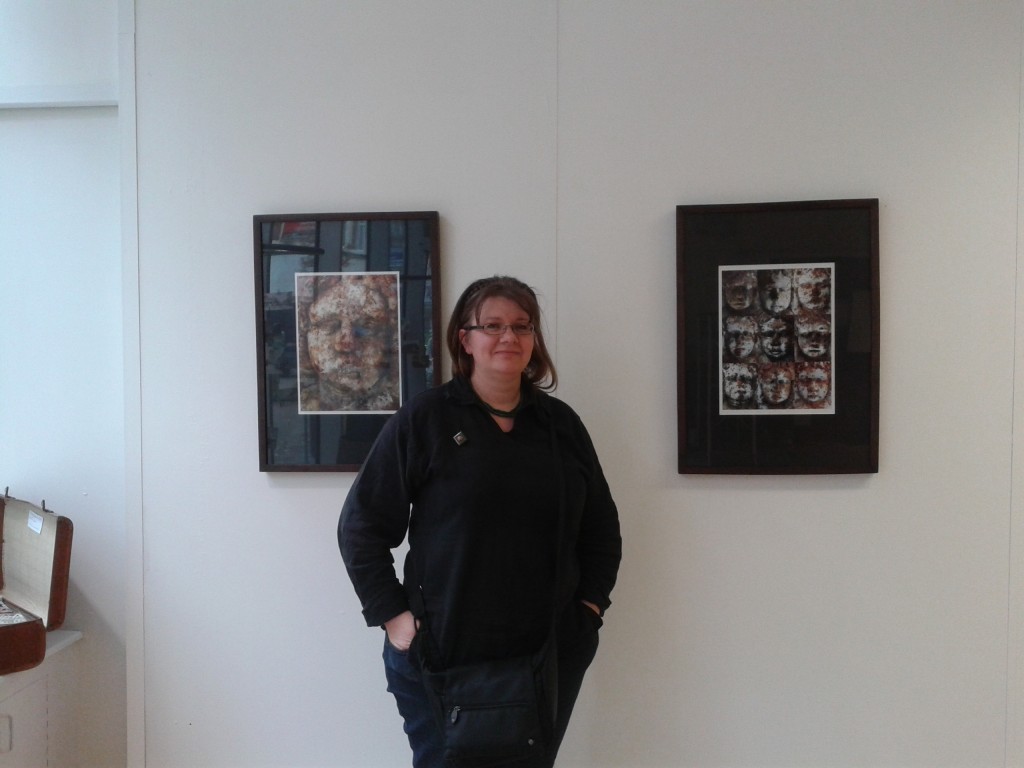 Jennifer Murray is a visual artist living and working in Trafford. She has exhibited her work around the UK, including the North West, London and Wales. She also teaches life drawing and painting at various locations and art clubs in the Greater Manchester area.
The photographs in this exhibition are part of a series of images with the collective title – "Reclaimed Faces".
"I was inspired to photograph a group of Victorian cast iron wall sconces that were awaiting restroration at a Cheshire reclamation yard. The twenty or so cherub sconces were in various states of deterioration.
As I looked at each one of them I saw that they had each deteriorated differently from the others. The various layers of paint and the effects of rust had left textures and patterns on the surface which also affected the expressions of the faces of the cherubs. Some of the faces confronted you directly with wide open eyes while others appeared to be asleep, and were reminiscent of death masks. This is in spite of the fact that underneath the layers of paint and rust every face was originally identical. After photographing each one I decided to crop the images down placing the focus purely onto the faces.
In the resultant images it is the contrast between the soft roundness of the youthful faces and the deterioration of the surface that interests me the most. It creates a conflict and tension between the vulnerability of the suggested soft flesh and the physical decay of the rough metal surface.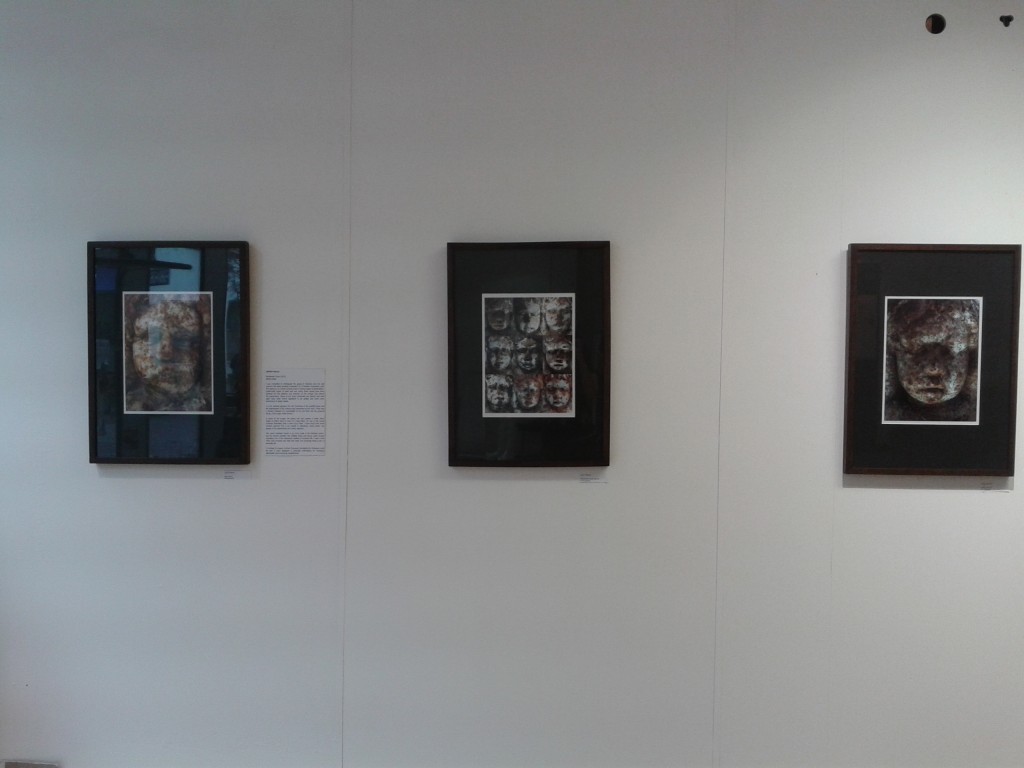 On some of the faces the patina and rust creates a subtle marbled effect whilst on others on others has a more extreme effect. On one face the remnants of white paint looks like spilt milk and on another the rusted surfaces resemble lava or even burnt flesh. I have found that some viewers perceive this to be morbid or disturbing.
However this apparent contrast is not as incongruous as it first appears.
The round cheeked cherub is an iconic motif of the Victorian period and the apparent conflict between the childlike faces and deathly decay could actually symbolise one unpleasant reality of Victorian life. It was a time when child mortally rates were high with death and mourning being a part of everyday life. It was no less devastating or harrowing for Victorian parents to loose a child but they were not as disconnected from death as we are today.
It is in stark contrast to our present cultural attitude to death with our reluctance to confront our own mortality with attempts to do so generally being considered unnecessarily morbid.
The Victorians however could be said to have displayed a peculiar enthusiasm for mourning, spiritualism and everything metaphysical especially when judged against modern northern European standards."
J. Murray