Seasonal activities at Art with a Heart.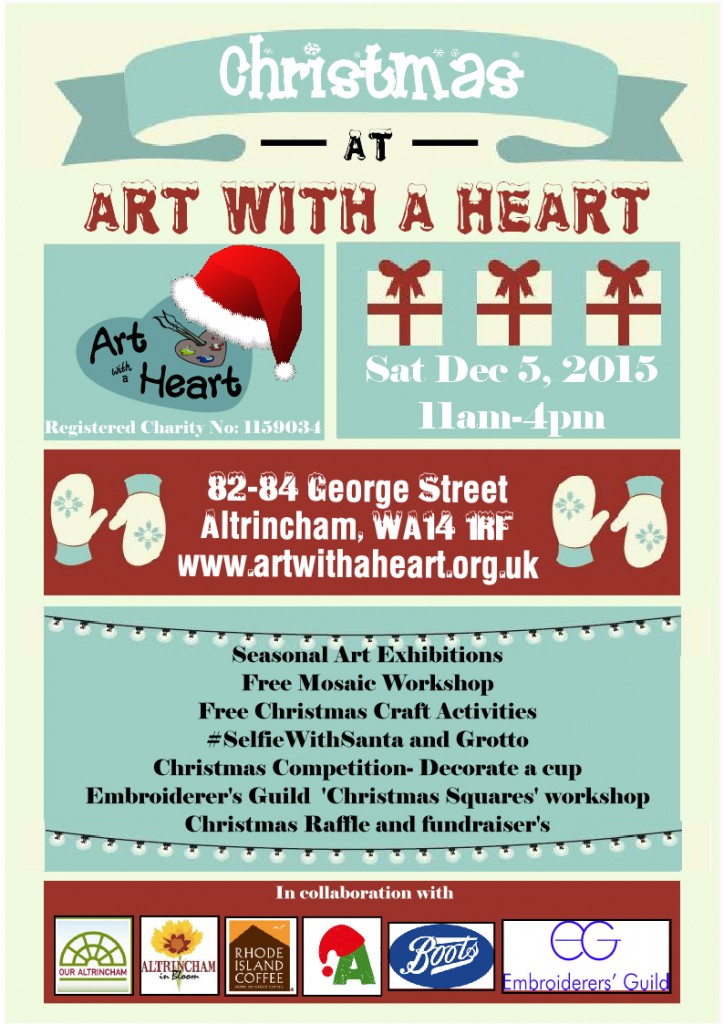 Mosaic Workshop

---

Mosaic Workshop and Christmas Crafts 5th December 11am-4pm Free

Decorate a Cup

---

Christmas Competition Decorate a cup with Rhode Island Coffee. 5th December 11am-4pm
November
December
5th December: Tombola and Raffles
5th December: Jewellery Demonstration by Randalls.
5th December: Christmas Squares workshop with Altrincham Embroiderer's Guild.
5th December: Seasonal face painting 10-2pm.
5th December: Seasonal Refreshments
Closed for Christmas from 20th December 2015-7th January 2016.