Altrincham in Bloom 2015
With our assistance, campaign coordinators Altrincham Community Team are holding two Fundraising Sales in the Stamford Quarter (see below for details).  Please help to support this fabulous campaign if you can by bringing home-baked goodies and young plants for them to sell.
Please check this page regularly for updates on the current schedule.
Next Fundraising Event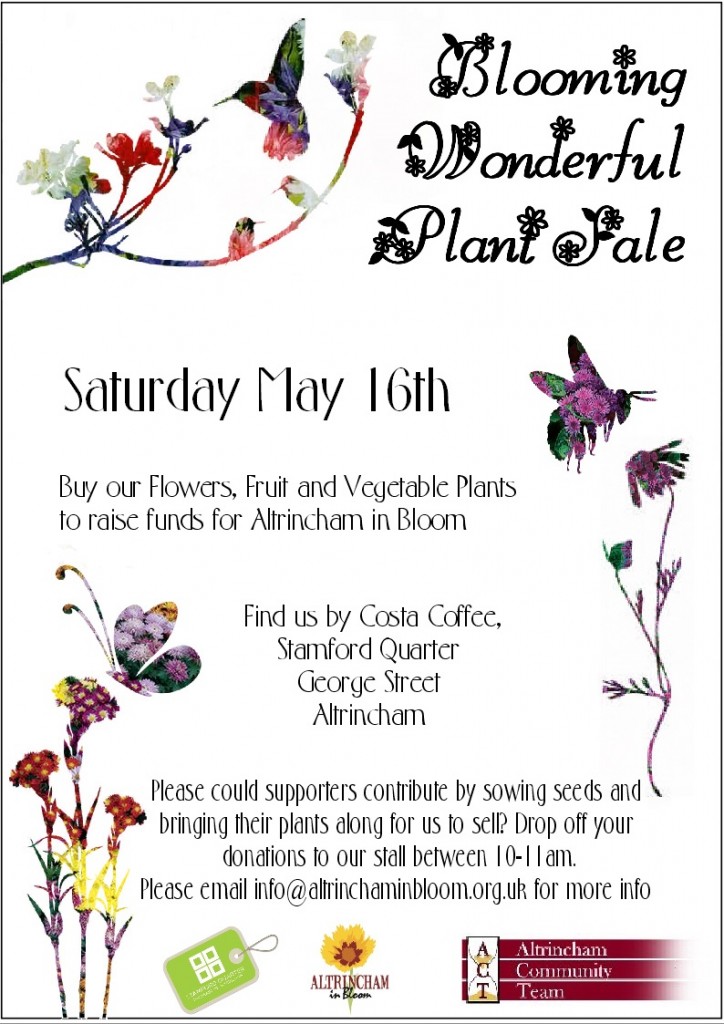 Upcoming Events
We are also hosting a series of events called 'Wild About Town' based on the Birds, Bees and Butterflies theme.  They are free to attend and will be held at Art With A Heart on Thursday evenings with places limited to 40 per event.  Refreshments will be provided and donations are encouraged.
Previous Events
14th February: Blooming Scrumptious Valentines Bake Sale
16th April: How to encourage Wildlife in your garden by Nick Rowles of the Cheshire Wildlife Trust
18th April: Sugar and Spice and All things Nice Bake Sale
Contact
info@altrinchaminbloom.org.uk
http://altrinchaminbloom.org.uk/