Angela Hogan is a self-taught artist making original mixed media art on canvas and other surfaces. Her work has been described as feminine, ethereal and romantic. Her most recent work involves altering objects, e.g. vintage books, fabric doilies and wooden boxes.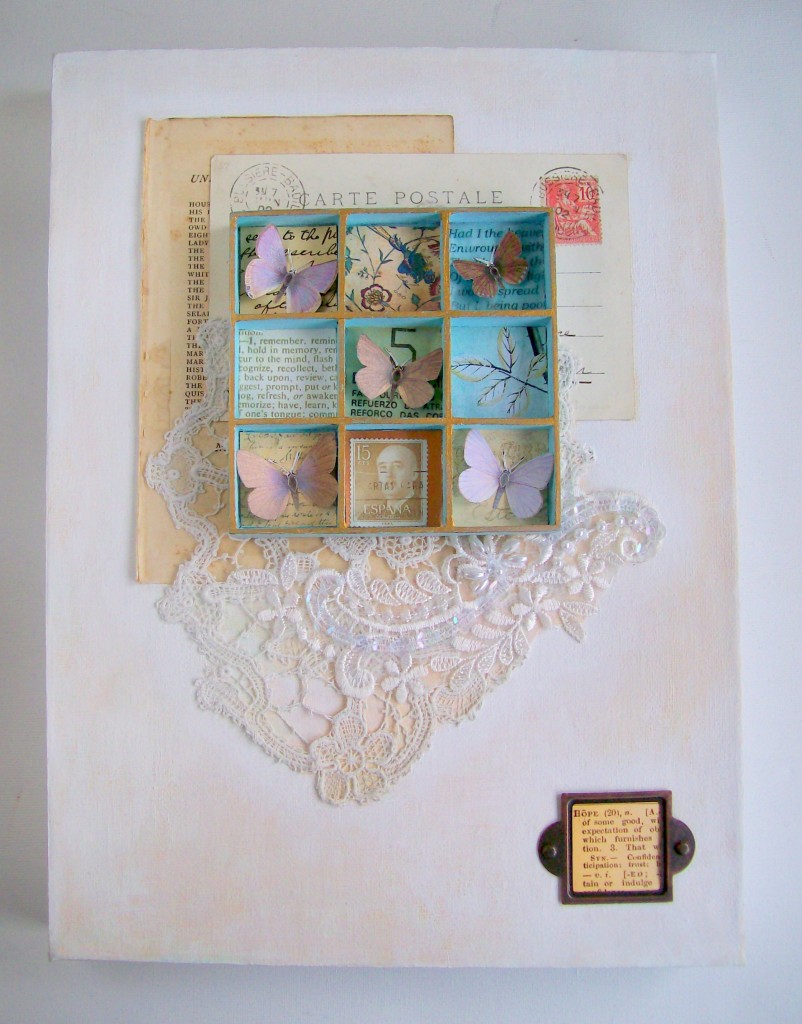 Butterfly Collection
Inspired by collections, keepsakes and memories, this canvas includes a vintage postcard, an aged vintage book page, and old lace. The dictionary definition of the word 'hope' is framed in the bottom right hand corner of the canvas. Butterflies represent ephemeral beauty, and the contrast between strength/fragility. In some cultures they are symbols for the human soul.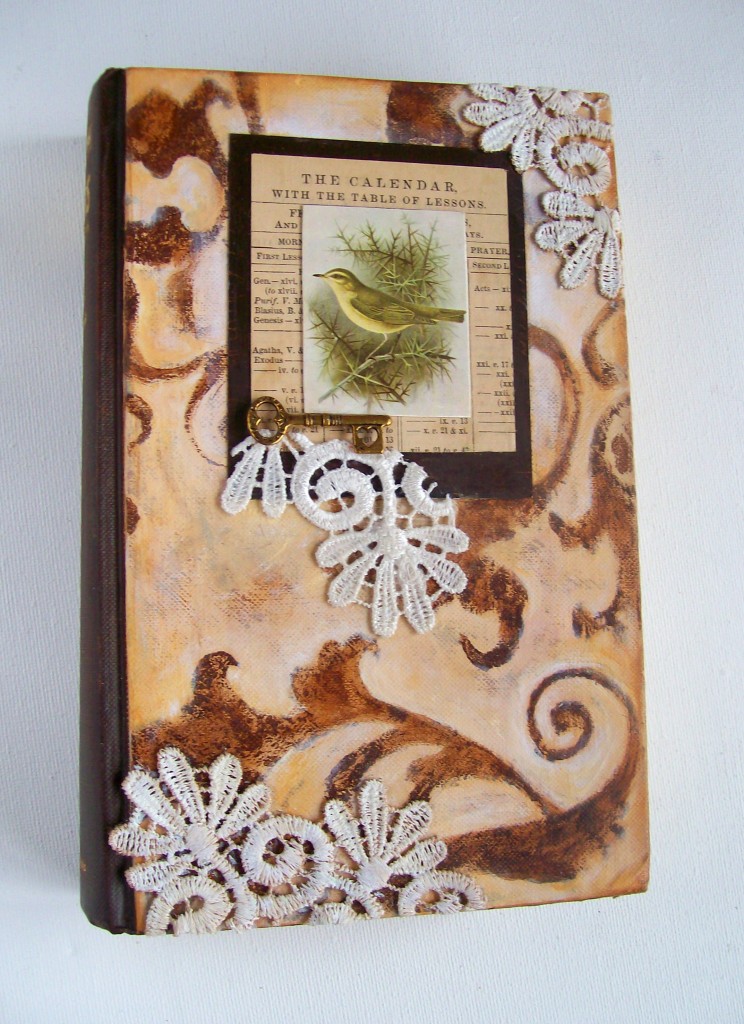 Book of Secrets
My work is built up in layers; this artwork includes acrylic paints, collaged papers, a vintage image of a bird, a vintage postcard and scraps of lace doilies. The postcard has the original writing and the stamp and postmark still intact. I've sanded the surface area of the book after painting to give an impression of aging. Inspired by memories, keepsakes, the past. I'm drawn to the imperfect and items with a 'history' or that feel as if they have a story to tell.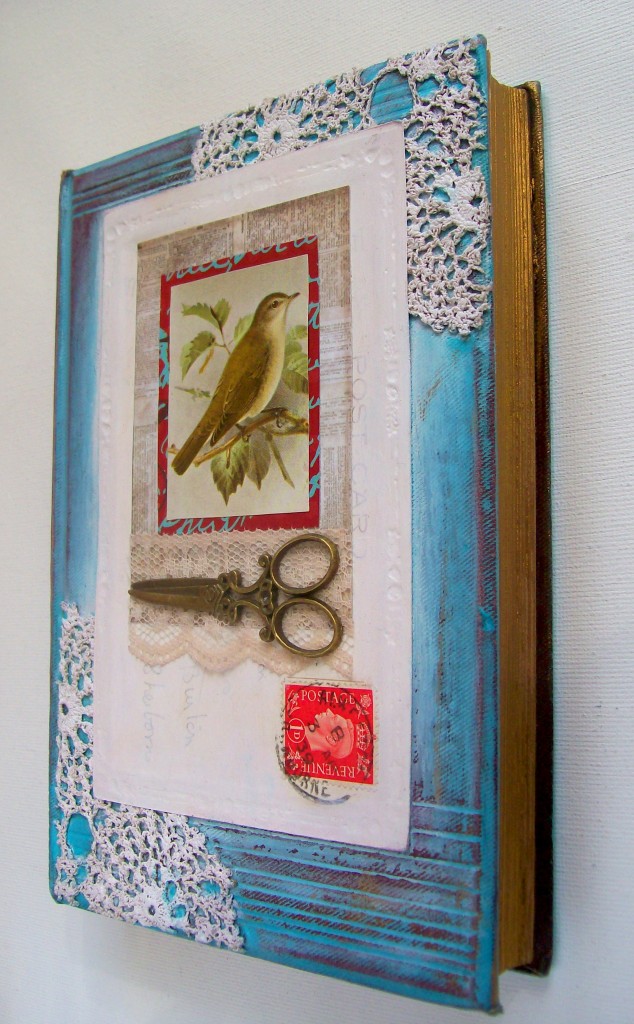 Book of Memories
An original mixed media work on a re-cycled book, using acrylic paints, a vintage postcard complete with original stamp and postmark, scraps of vintage doilies, collaged papers, tiny metal scissors and a vintage image of a bird. I have sanded the paint in parts to give the impression of aging. Inspired by memories, nostalgia, keepsakes, the past.