Altrincham Open 2015
1st July-2nd August  2015
Art with a Heart is proud to present the third year of our annual Altrincham Open 2015.  The Altrincham Open is an art competition which is open to artists working in any medium to culminate in a multi-disiplinary exhibition from 1st July-2nd August. The title of this years exhibition was 'Birds, Bees and Butterflies': the theme of this years Altrincham in Bloom event; with the focus being on raising awareness of local wildlife and creating spaces for interactions to occur. 
 The project was open to both professional and non-professional artists working in any art form and from all walks of life. We received a huge number of entries from both local, national and international artists and would like to thank everyone who entered their work to this exhibition. The selection was not an easy process. We judged the work on the criteria of Technical Skill, Creativity and Emotional impact in addition to how the artist had interpreted the concept of the show. 
 There are a number of awards on offer, including visitors choice award voted by the visiting public to the arts centre so please don't forget to cast your vote. Other awards include Art with a Heart's Choice, North West In Bloom Judges Choice and The GreatArt Award which will be announced mid-late July.
Artists include: Adam Bruderer, Agnieszka Matyjaszek, Aina Taurina, Alan Baker, Angela Hogan, Carolyn Birchall, Claire Crawford, Danielle Rainford, David Tarrant, Elliot Forsgardh, Ewa Habdas, Jane Holdford-Atkin, Jean Briers, John Lockwood, John Pindar,  Jonah Newton, Karen Markham, Madeleine Williamson Pires,  Michelle Topping, Minty Barlow, Monique Grainger,Norman Herringshaw, Rob Cawley, Saqab Ahmad, Sarah Pritchard, Sharon Pendlebury, Sharon Robertson, Sherrelle Bailey, Sue Hollinshead and Vanessa Cuthbert.
How to enter:
SUBMISSION IS NOW CLOSED. Any outstanding fees can be paid using the paypal link below. All artists will be contacted before the 16th June with the result of their entry.
The Exhibition: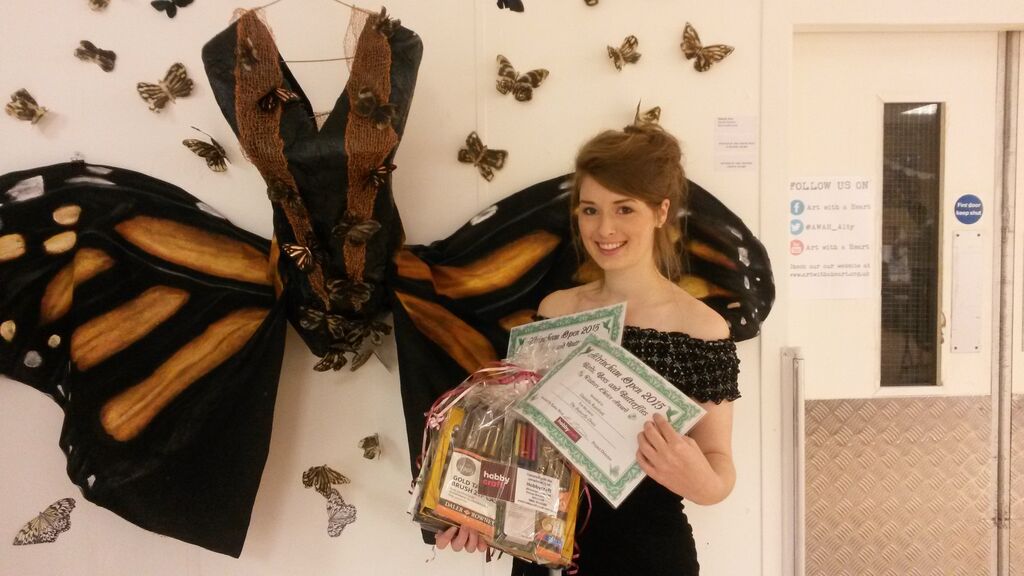 The exhibition took place 1st July-2nd August 2015 in Art with a Heart Art Centre in Altrincham with a private viewing and award ceremony on the 23rd July.
Click here for Exhibition Images
Click here for images of the Private View and Awards evening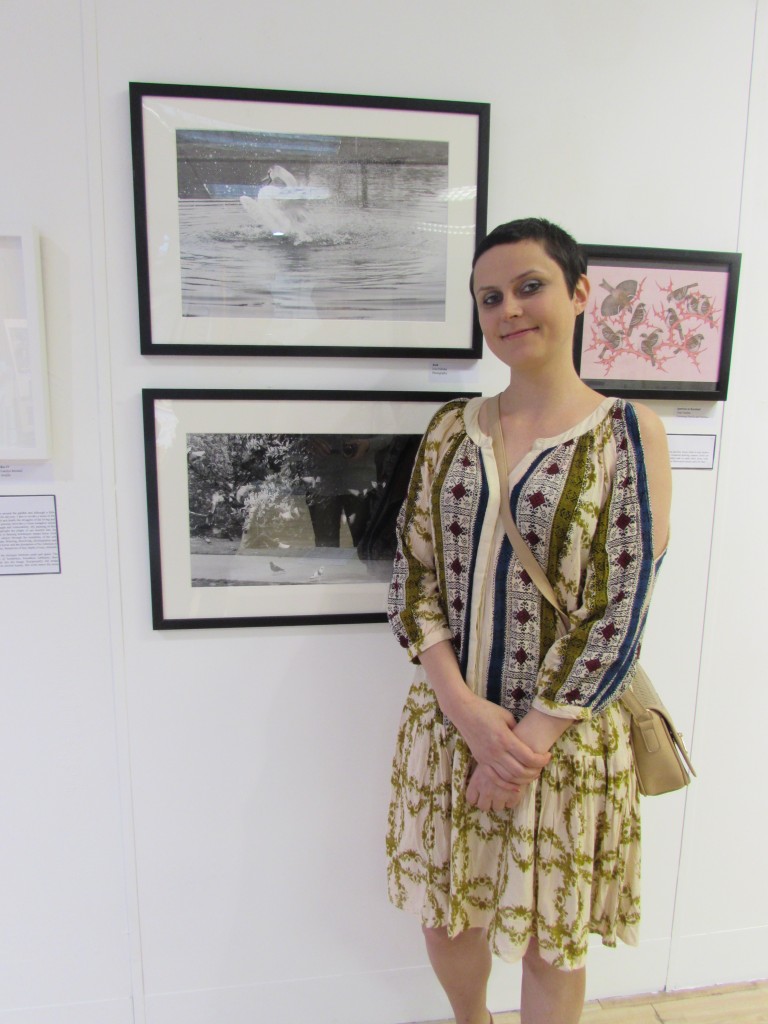 There were a number of awards available including: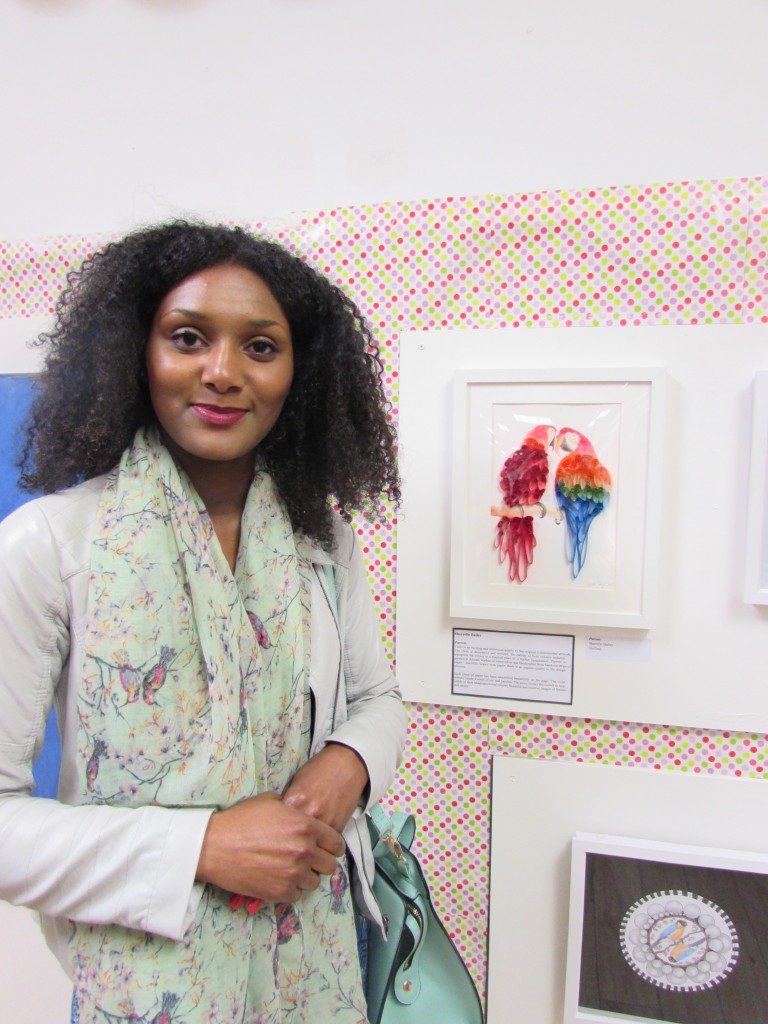 Visitors Choice: The Butterfly Dress by Danielle Rainford 
Art with a Heart Choice: Resting Blue by John Lockwood
North West In Bloom Judges Choice: The Butterfly Dress by Danielle Rainford
The  Great Art Award: Foxgloves and Bees by Sue Hollinshead  Sponsored by GreatArt.
Exhibited works cannot be removed before the end of the exhibition.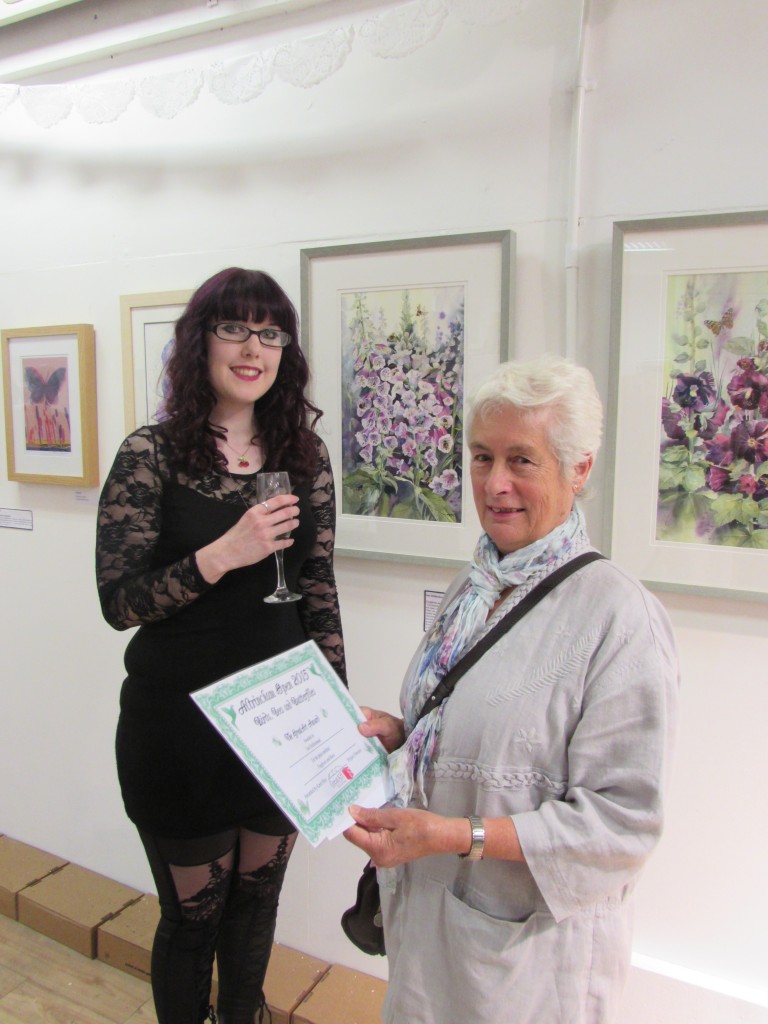 Contact Us:
If you have any questions please email: contact@artwithaheart.org.uk.
Many thanks to GreatArt and Hobbycraft Altrincham for sponsoring the Altrincham Open 2015