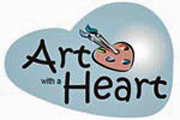 Art with a Heart is a constituted not for profit organisation formed by Karen Wroe, Project Director in 2012. It is the Arts and Heritage Centre in Altrincham, set up for the benefit of the local community.
Mission: 
To advance the arts and heritage in Altrincham, in particular by the provision of an arts and heritage centre and the provision of events, exhibitions and displays.

To help young people aged 16-24, especially but not exclusively through leisure time activities, so as to develop their capabilities that may grow to full maturity as individuals and members of society. 
The guiding principles are Collaboration, Complementing and Creativity.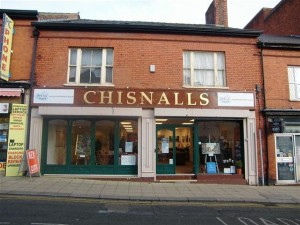 In 2013 we partnered with a number of organisations including the Stamford Quarter, Transport for Greater Manchester, Mid-Cheshire Line Community Partnership and the Altrincham and Bowdon Civic Society. Continuing to work with these organisations and developing new relationships, we are always looking for new and diverse ways of taking arts and heritage to the general public.
Art with a Heart opened their doors to the General Public on September 23, 2012 in a previously empty unit, known as Chisnalls in the heart of the Market Quarter on Shaws Road. It has gone from strength to strength.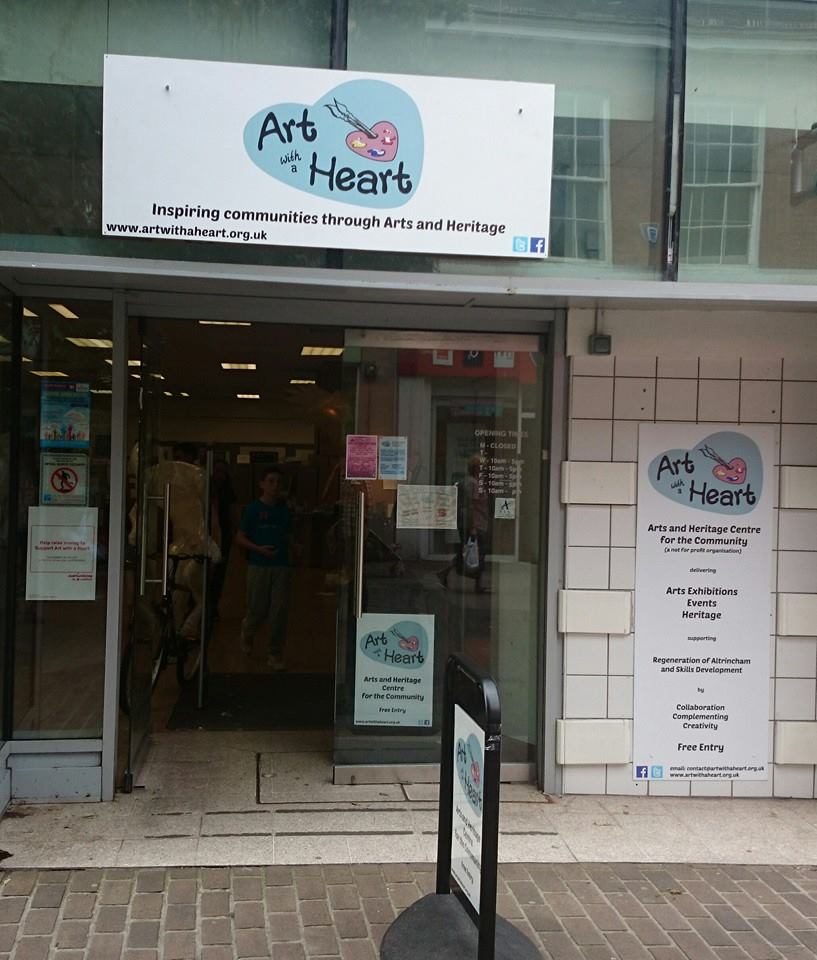 Art with a Heart is now located on 82-84 George Street, Altrincham in the unit formally known as Superdrug. In these larger premises, with disabled access, we have a dedicated heritage area, 2 Gallery spaces and a free creative area to be enjoyed by young and old.
Art with a Heart regularly organises free workshops and events on a monthly basis. Details are available on the website and at our location.
Free entry
Opening Times:
Thursday-Sunday
10am-5pm